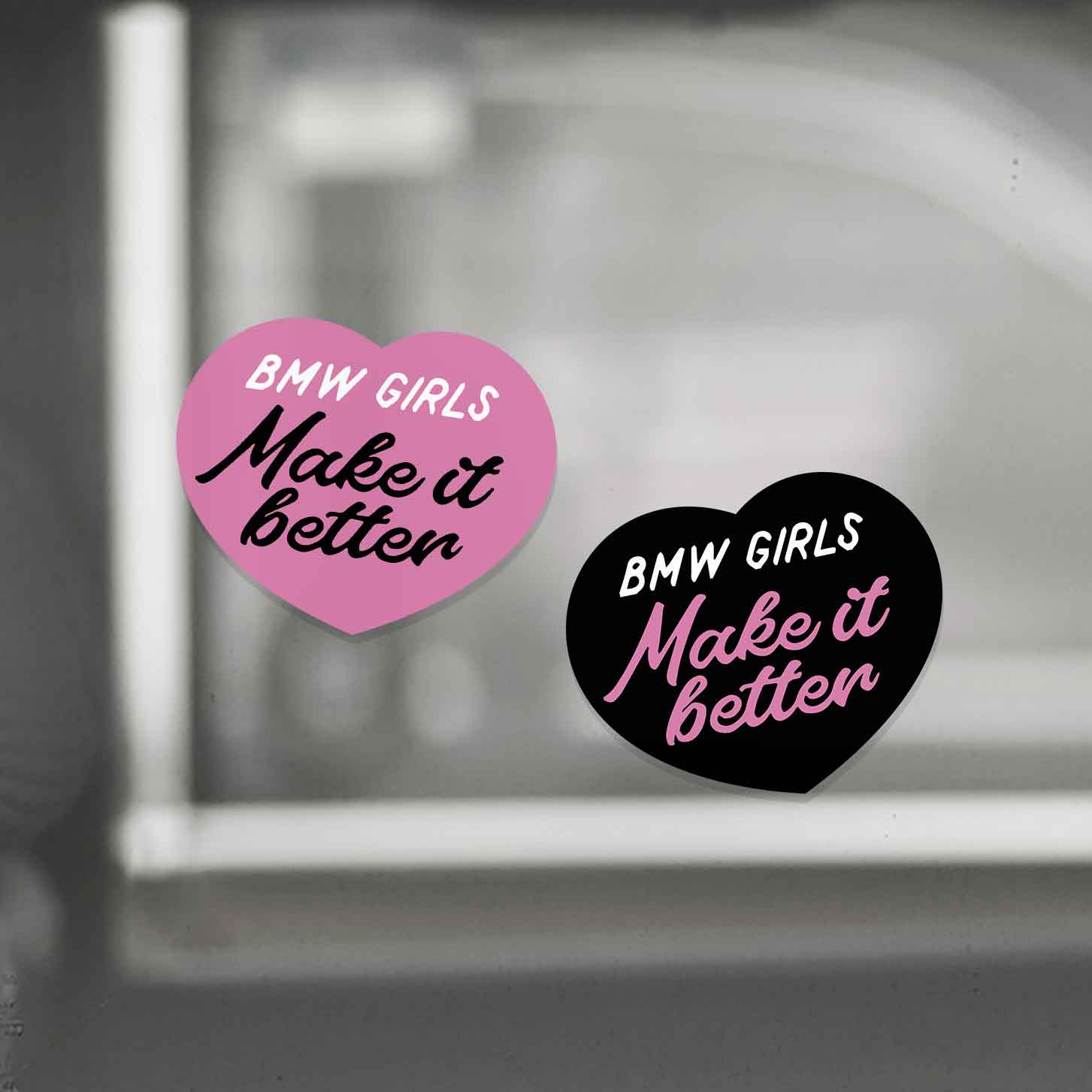 BMW Girls sticker
Sticker designed for girls that drive bmw cars or maybe just like them. Made of three premium vinyl sheets. pink, balck and white.
Material

Oracal 651 vinyl

Size

4×3 in
Back home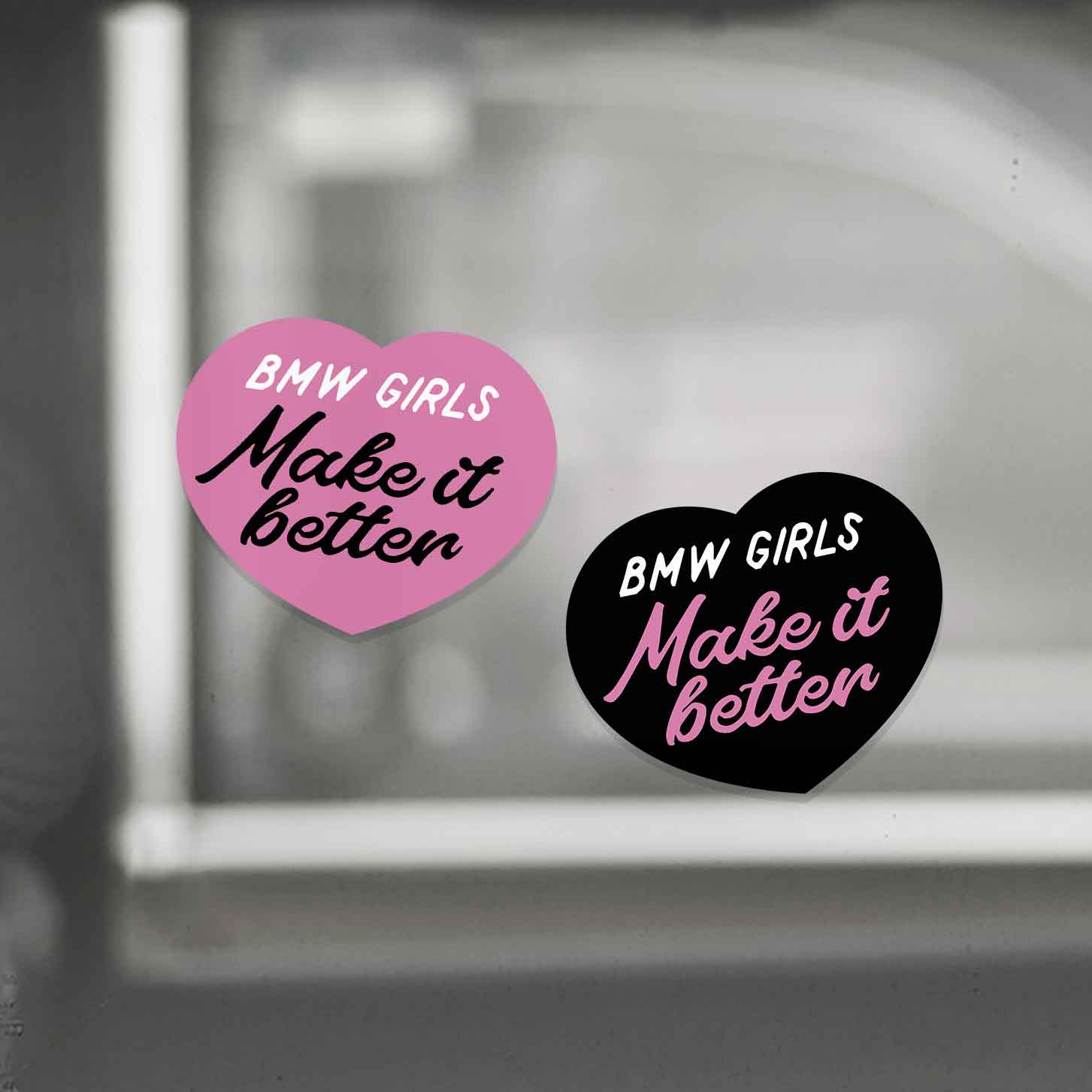 Dear ladies! You asked for it you get it. Amazing heart-shaped sticker with some lettering that speaks words of wisdom. BMW girls make it better. Because you do. With love from bimmersticker team.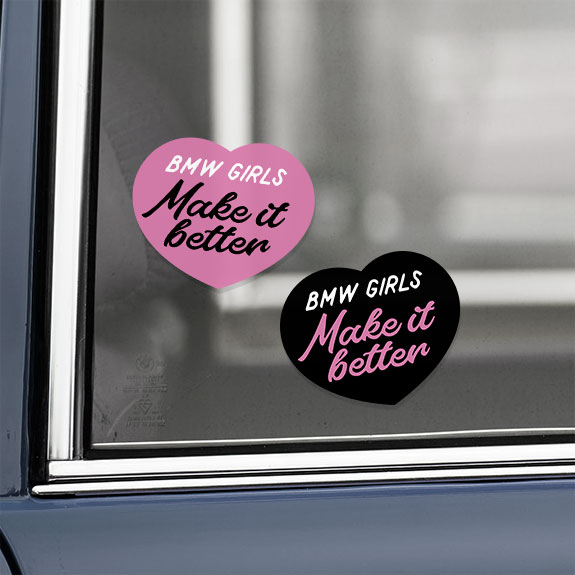 Sticker "BMW girls make it better" in light variation.
Sticker is made of three layers of adhesive ORACAL vinyl and is available in multiple colors and two variations. Light sticker has white "BMW GIRLS" and black "Make it better" letters over a color background.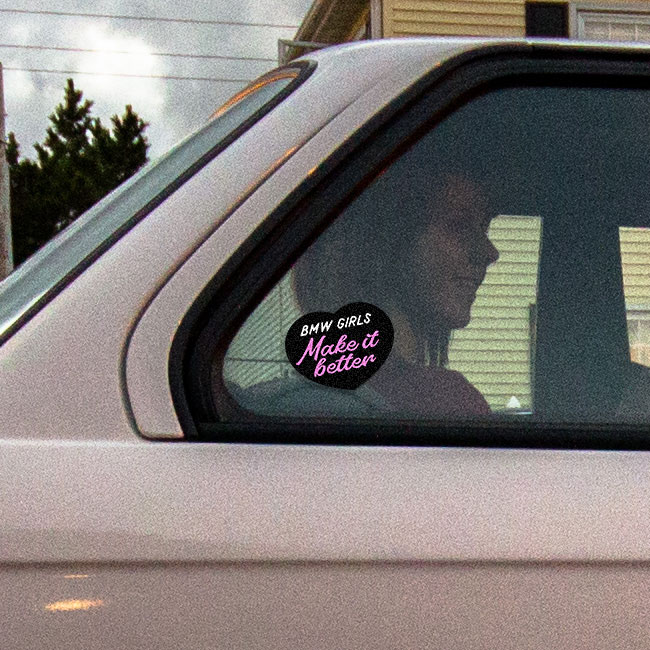 Dark "BMW girls make it better" sticker in pink color.
Inverted sticker has a black background with white and colored lettering on top of it.
Pick the style that fits your car best!
You might also like
Check out other stickers we offer. All stickers are authentically designed, contour cut from premium adhesive vinyls and hand-made.