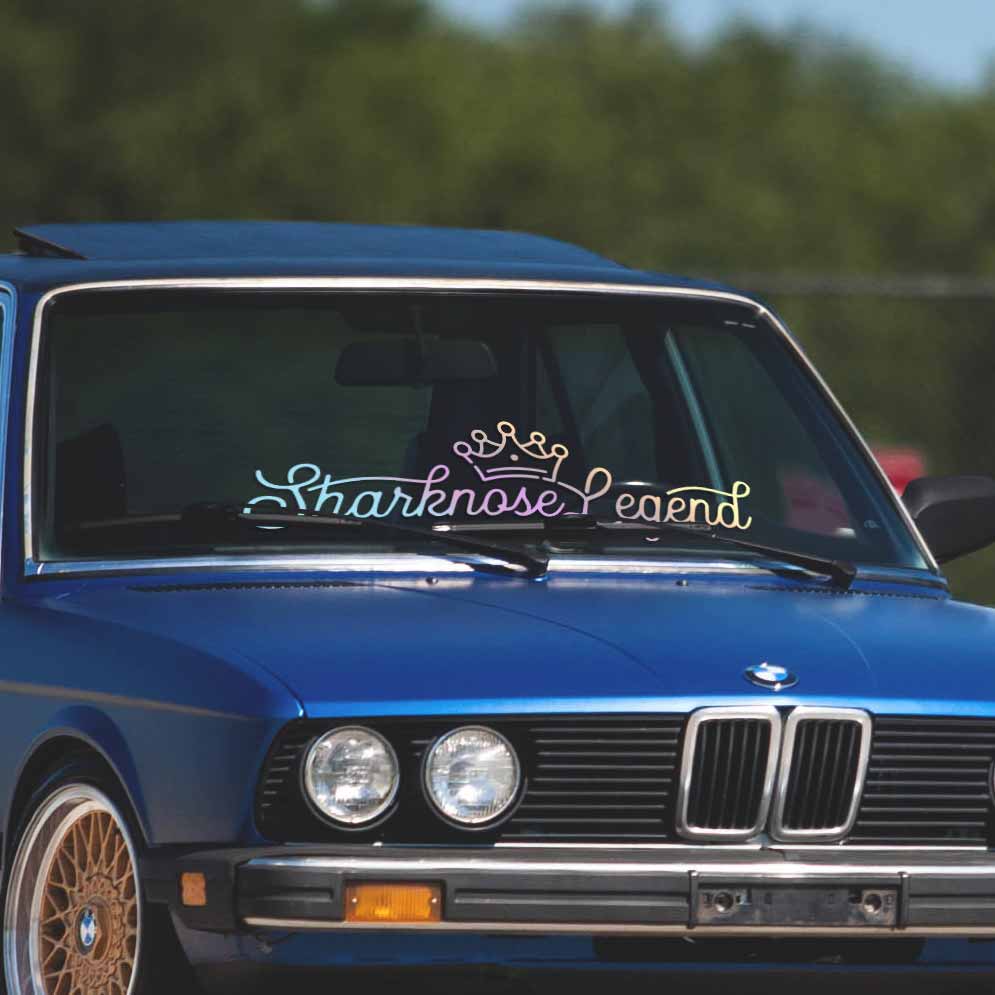 Sharknose windshield banner
Sharknose Legend car windshield banner. Great for and oldschool BMW project like e28 or e30. Available in different colors. Banner comes with installation instructions.
Material

Oracal, Cricut and TeckWrap vinyls

Size

30×8 in
Back home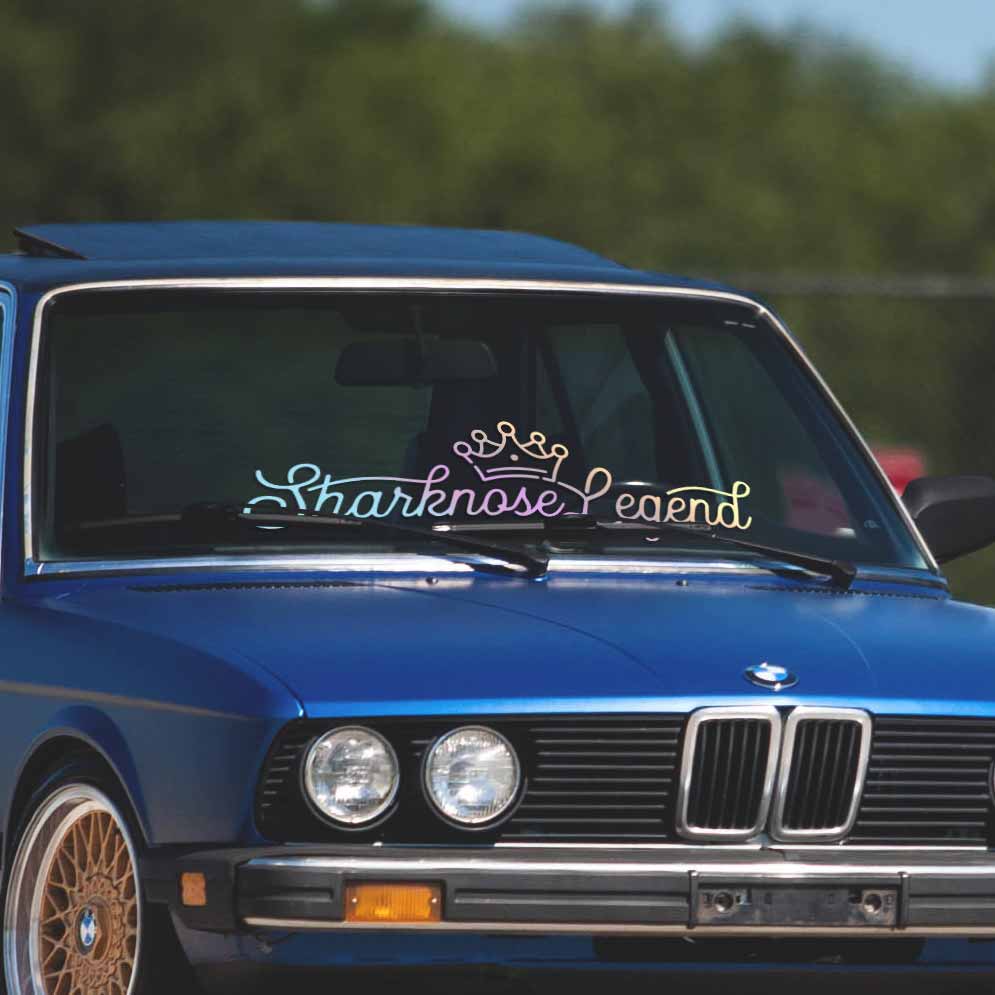 A tribute to these beautifully engineered classical BMW cars. Sticker has a crown icon on it to stress the "respect for the elders". Banner is designed to be used on the windshield but technically can go anywhere (garage wall, front porch etc).
Sticker is made of an ORACAL 651 adhesive vinyl. Durability period is 6 years. We have a number of different Glossy Vinyl colors in stock: White, Pink and Mint. Custom glossy colors will take extra time to be processed and shipped. Please specify the color you want on the eBay Checkout page or Direct Message us after you place the order. We ship Glossy White if no color is specified.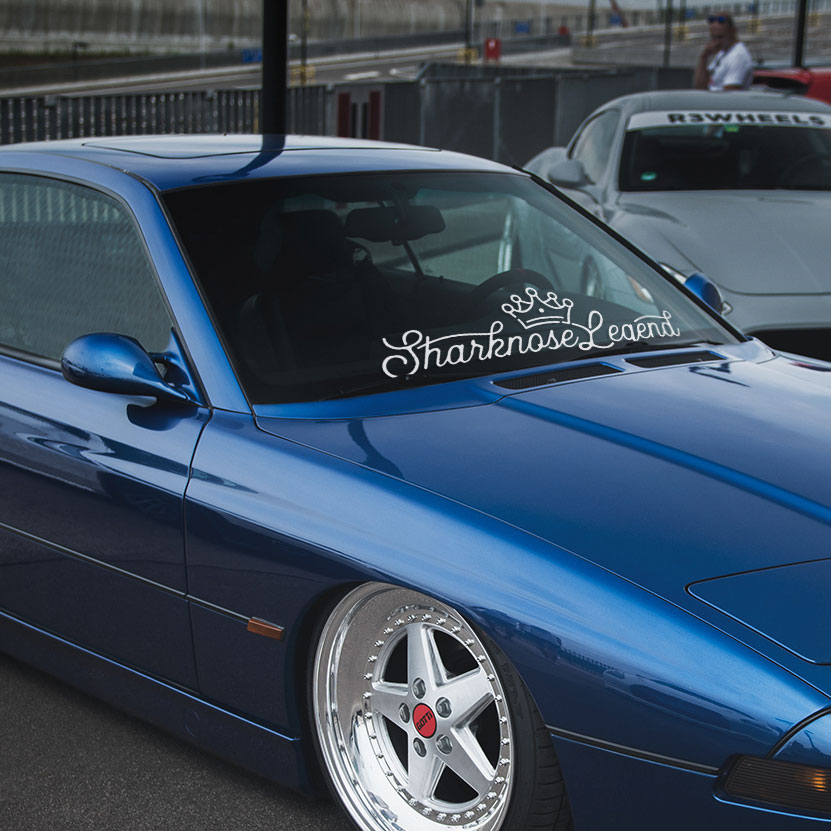 We added a holographic options for this windshield banner. Let us know what you think in comments below.
You might also like
Check out other stickers we offer. All stickers are authentically designed, contour cut from premium adhesive vinyls and hand-made.