Stay Tuned sticker
Stay Tuned sticker for modified cars and trucks. Sticker has a neat lettering themed with different car parts icons.
Material

Oracal 651 vinyl

Size

4 × 3.5 in (10 × 7 cm)
Leave us a review on Google
"Stay Tuned" sticker has amazing beautiful lettering with integrated icons of car parts. There is a strut, oil can, piston, open end wrench and a drilled rotor with a caliper on it. Sticker will look nice on a tuned car, euro car, stanced or modified vehicle.
Made of a glossy glossy white ORACAL® 651 adhesive vinyl or from holographic oil slick TECKWRAP vinyl. Sticker comes with a transfer tape and application instructions.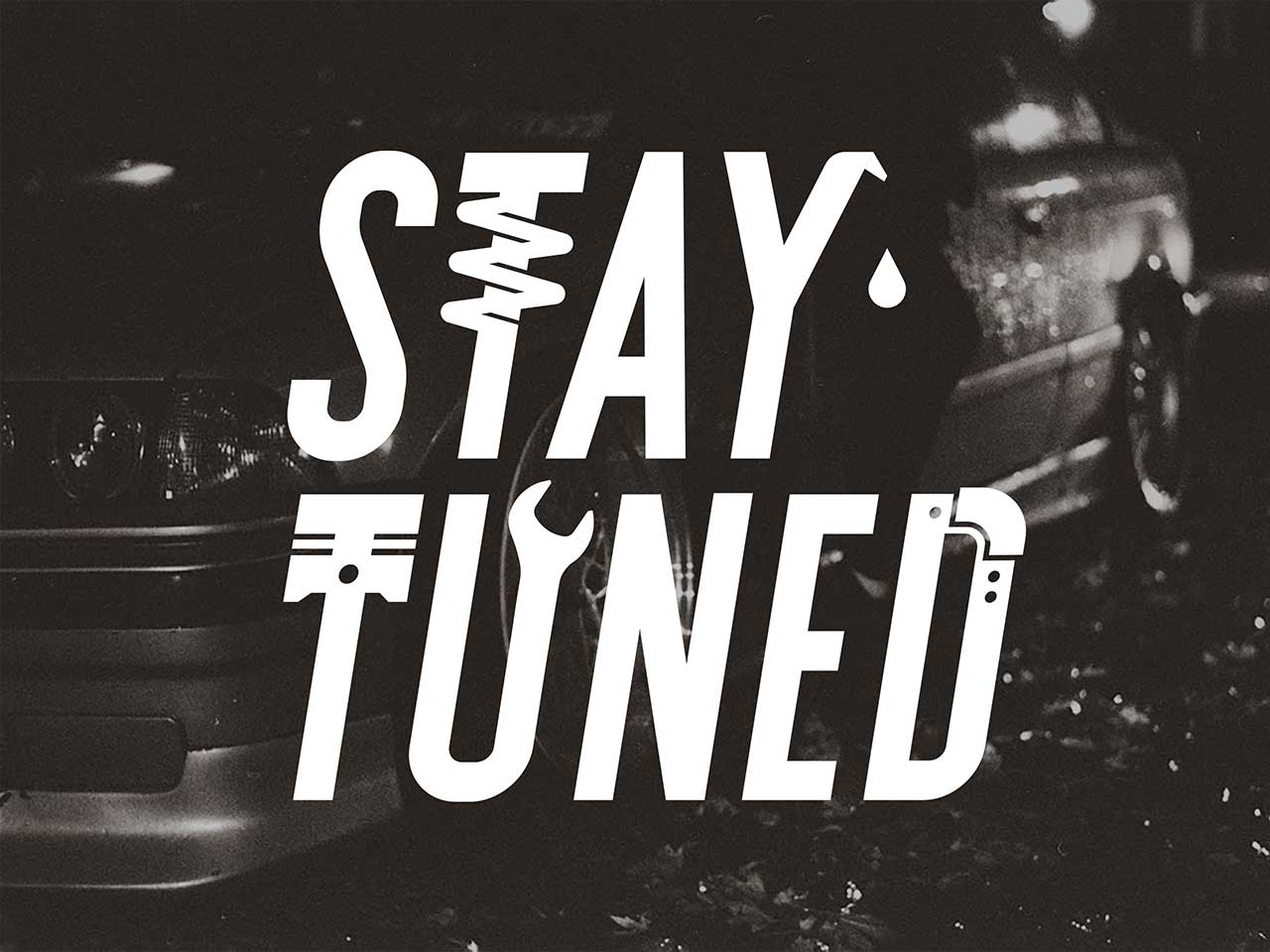 Stay Tuned, because never stock!
Durability period of the sticker is more than 5 years. Do not pressure wash.
You might also like
Check out other stickers we offer. All stickers are authentically designed, contour cut from premium adhesive vinyls and hand-made.