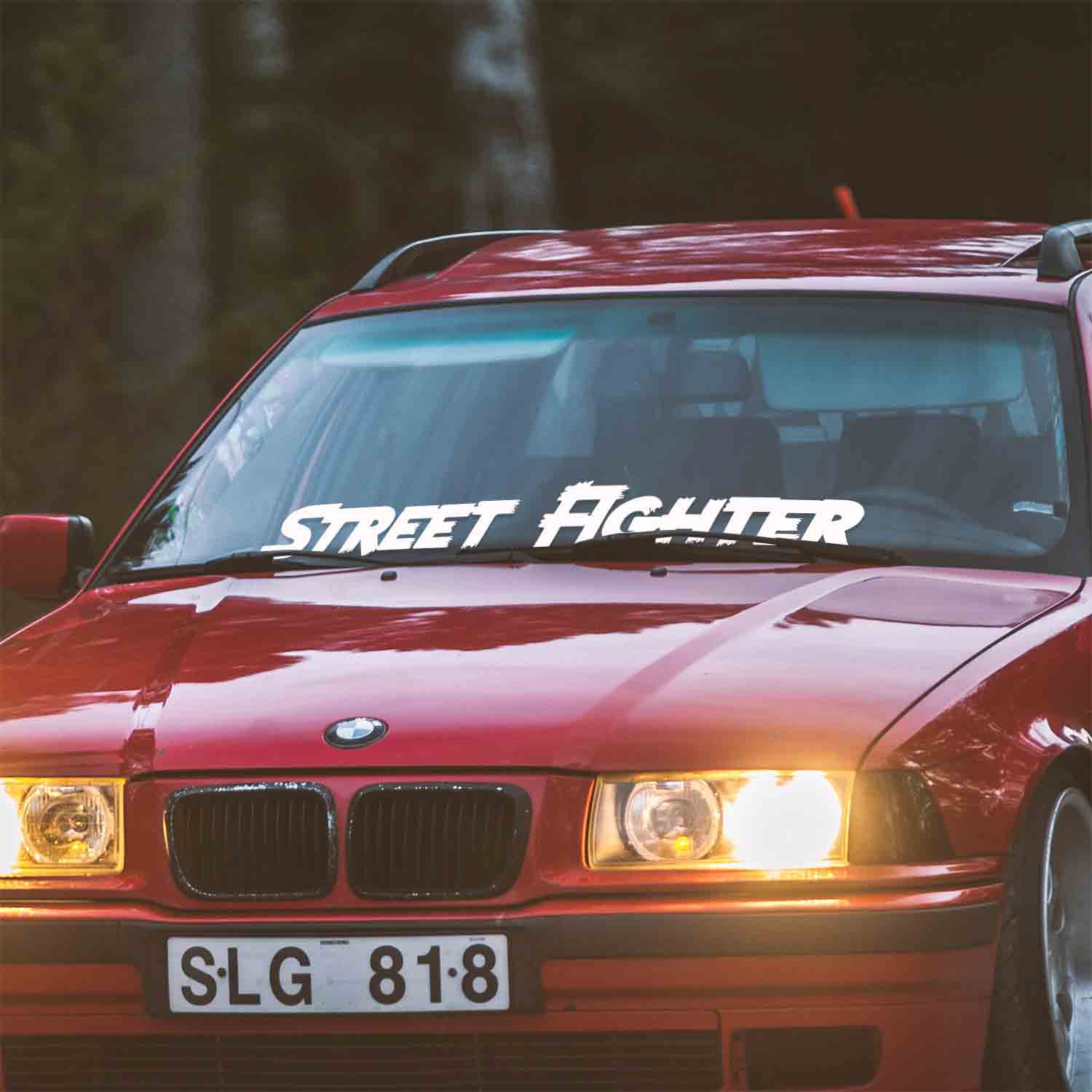 Street Fighter windshield banner
Street Fighter car windshield banner. Sticker font resembles the originl nintendo game branding. Great for project or show cars. Available in different colors. Banner comes with installation instructions.
Material

Oracal, Cricut and TeckWrap vinyls

Size

30×5 in
Back home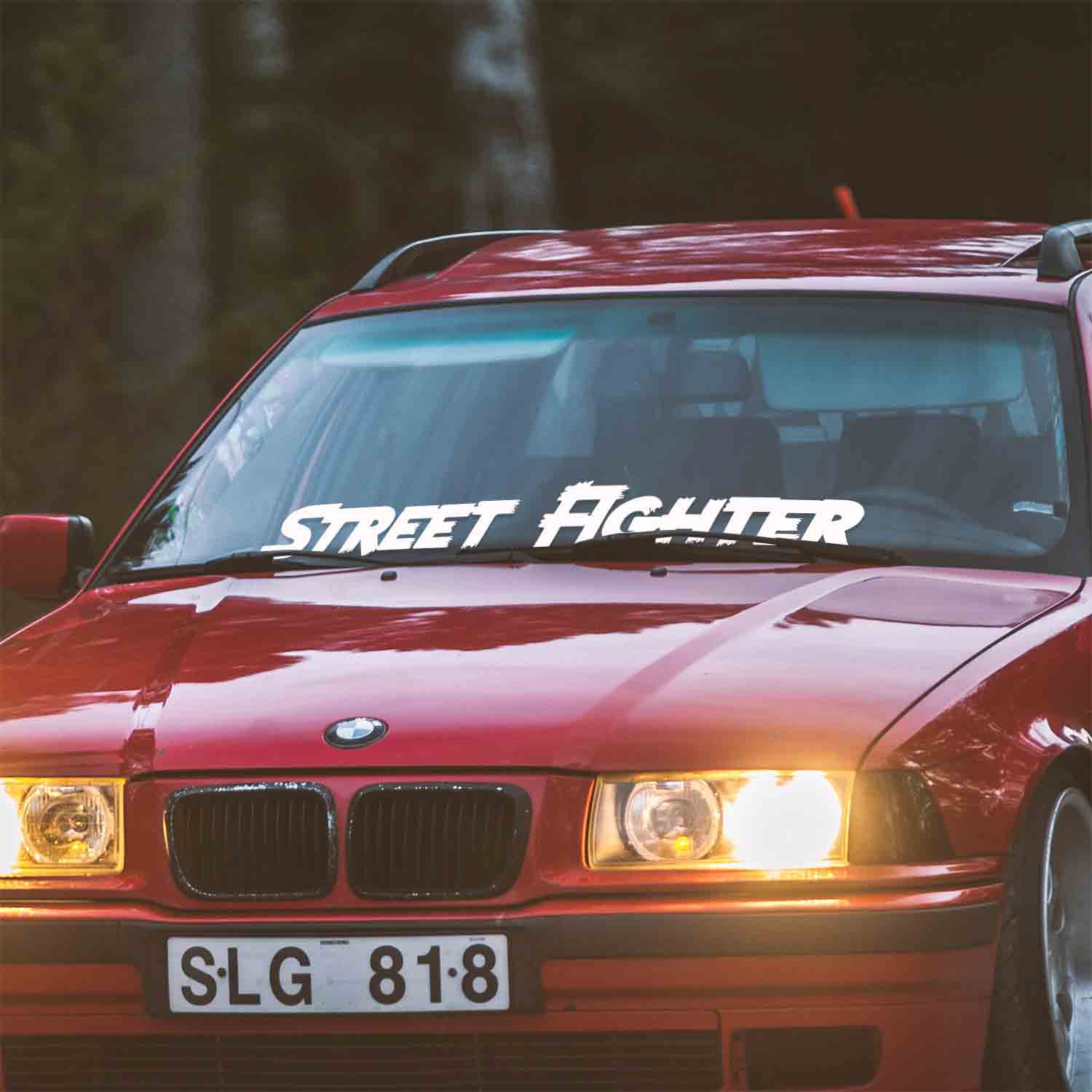 We do remrmber playing that Street Fighter 2 a lot back those times. From our prerspective a race car can easily be a street fighter too, right? So we decided to give it a shot and make a this windshield banner. It turned out nice, the font is gnarly and resembles the one used in the game. Banner will look really cool on a race car, drift car or stances show car.
In stock we offer white, gold, and silver options. Text us for custom colors on Instagram or eBay.
You might also like
Check out other stickers we offer. All stickers are authentically designed, contour cut from premium adhesive vinyls and hand-made.