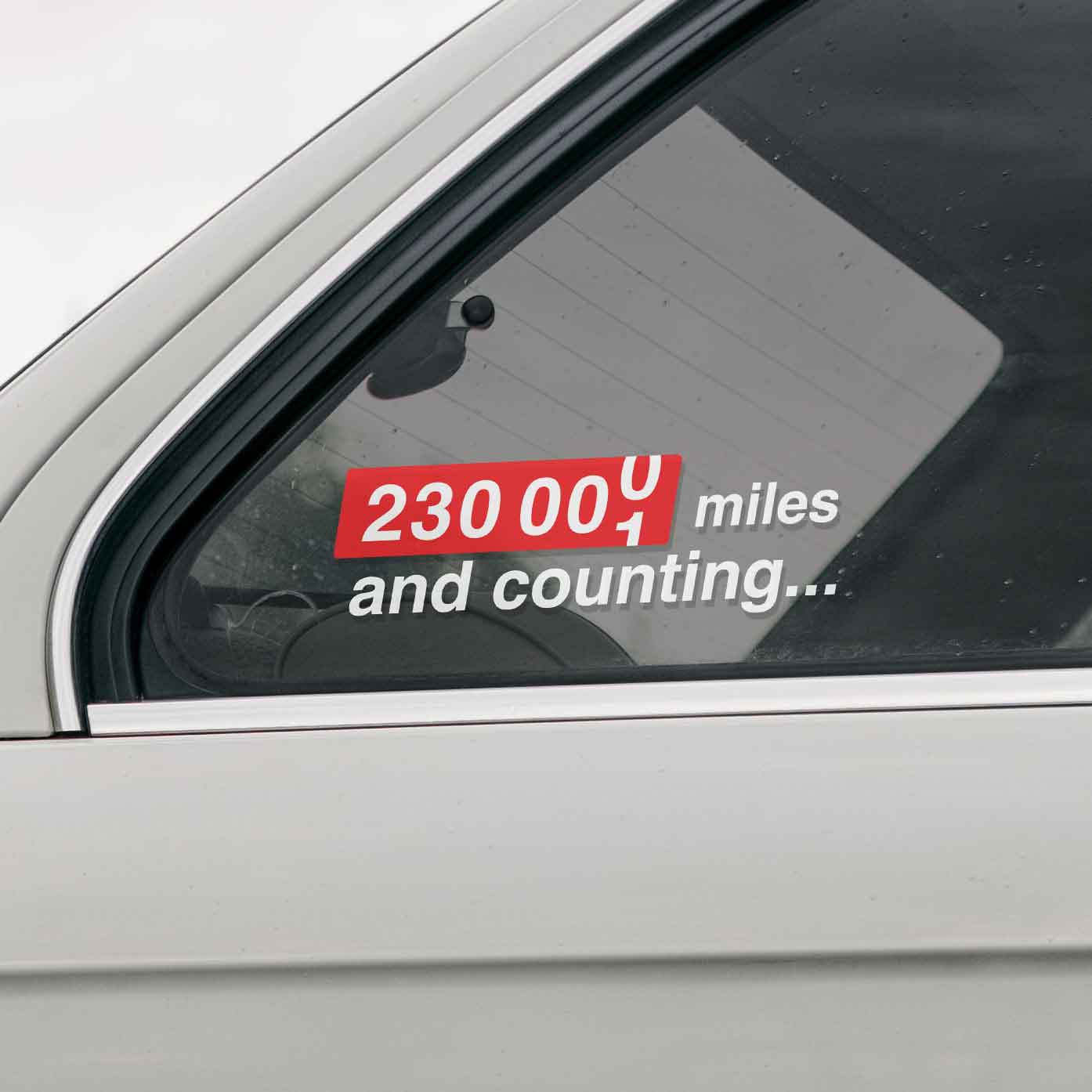 Custom mileage sticker
Custom mileage car sticker. For well-kept cars with impressive mileage that are in good hands.
Material

Oracal 651 vinyl

Size

8×2 in
Back home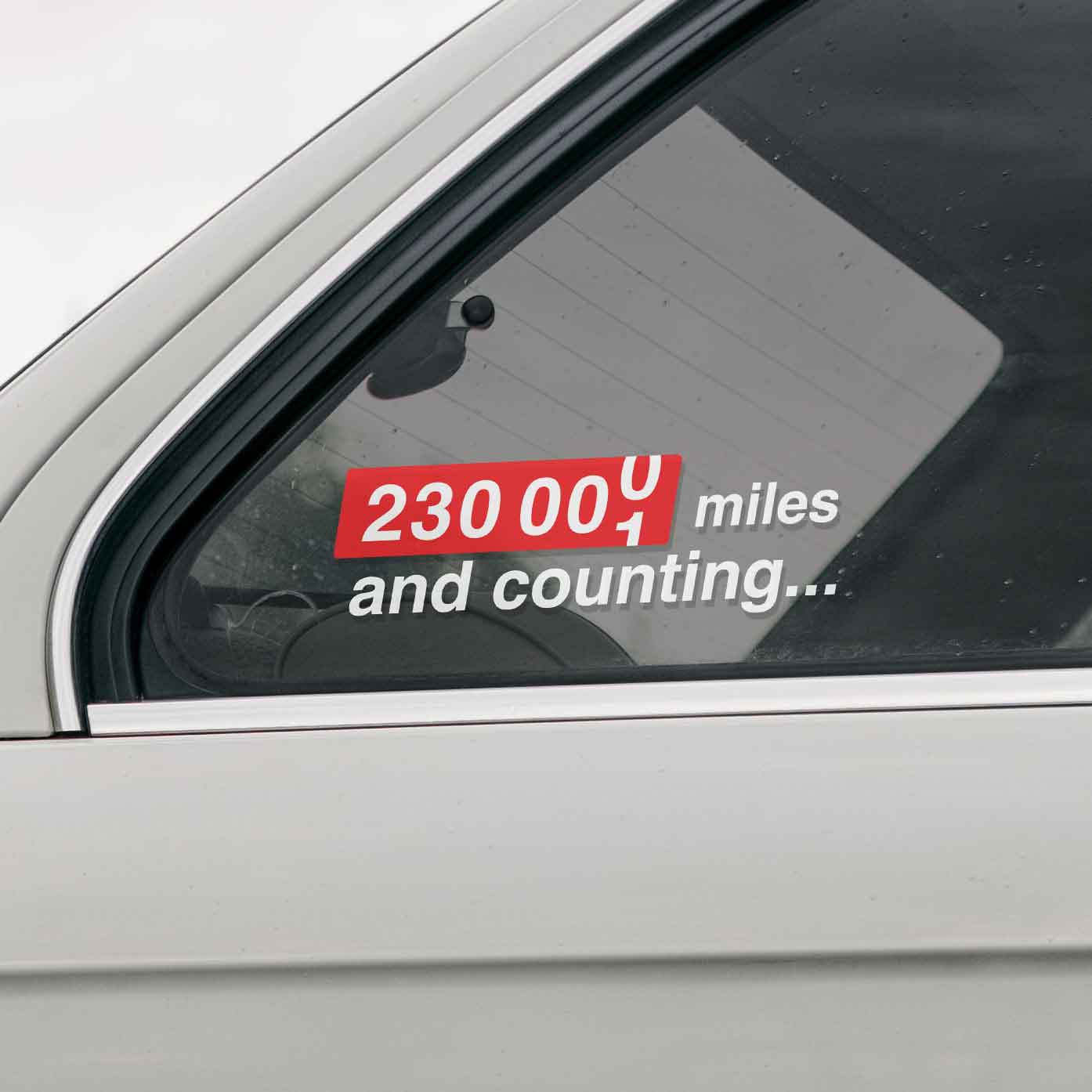 Now this is a cool thing. We all know that older cars were build tough. Back those days when automobile companies did really compete between each other trying to make a better car. That's why they are still on the roads!
This specific sticker is not only designed for BMW cars. It fits nice for Honda, Toyota and other makes.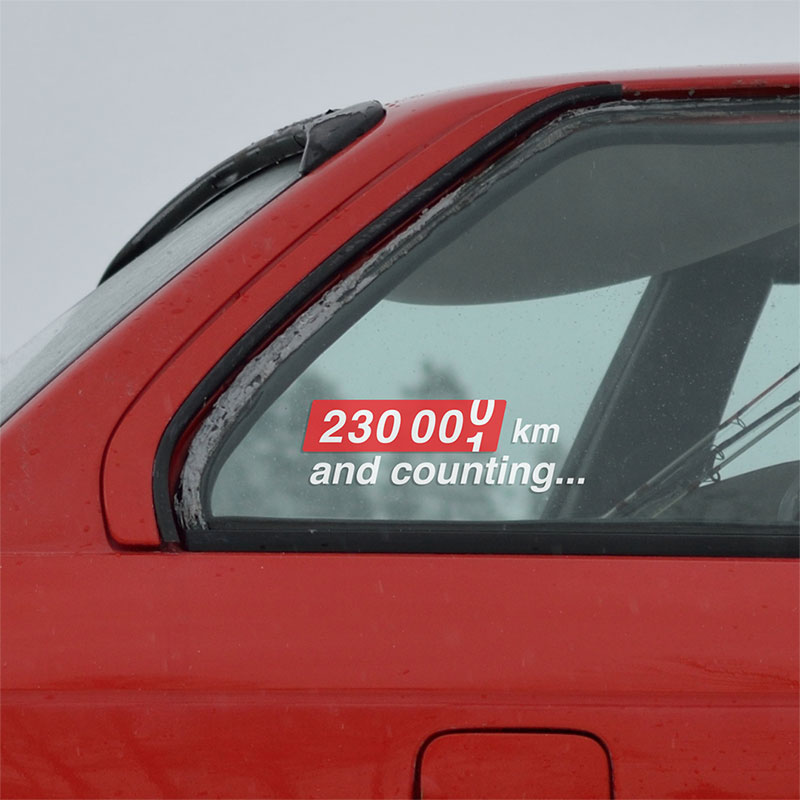 Sticker available in "miles" and "kilometers" option. Also we can make the odometer background vinyl layer pretty much any color.
Cut from two layers of adhesive ORACAL® 651 glossy vinyl. Bottom odometer color background layer and top white text layer.
Sticker comes with the transfer tape for easy application. Durability period of the sticker tops at 6 years.
You might also like
Check out other stickers we offer. All stickers are authentically designed, contour cut from premium adhesive vinyls and hand-made.