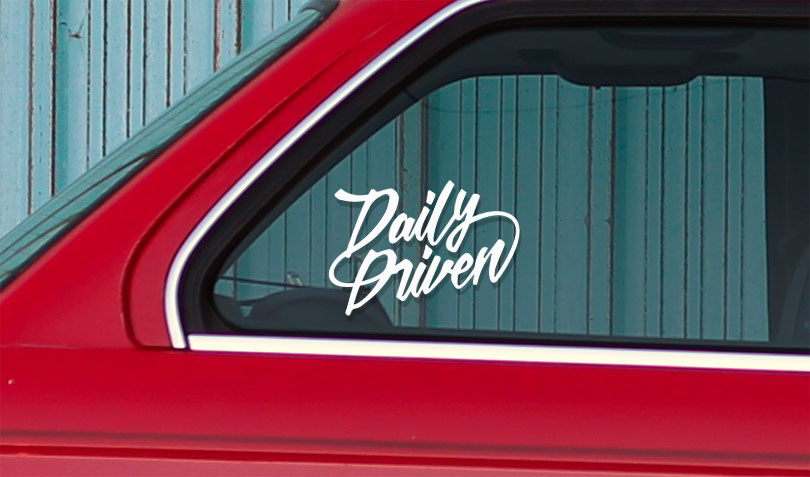 Daily driven sticker
Daily Driven sticker for sport cars that are driven every day. Available in different colors.
Material

Oracal 651 vinyl

Size

8 × 5 in (20 × 12 cm)

Colors

White, Silver, Gold, Oil Slick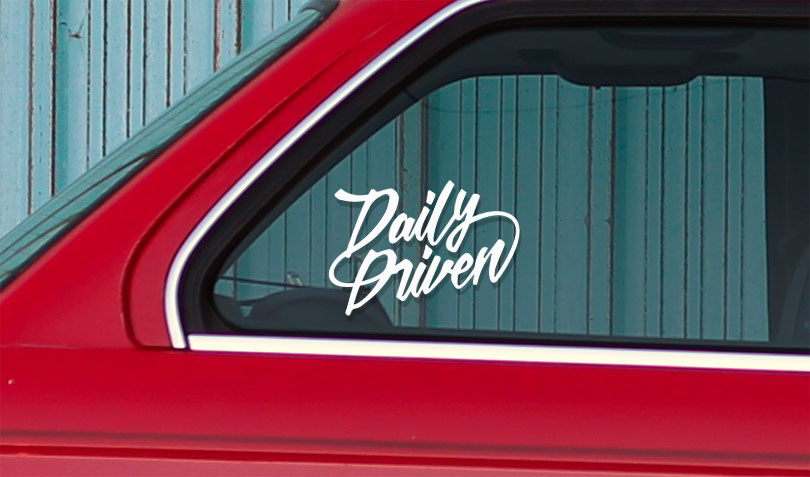 Here in bimmersticker.store we all drive modified cars. We do know that driving a lowered car every next day is a commitment. You have to deal with the potholes, and sometimes change your oil pans. But it is doable.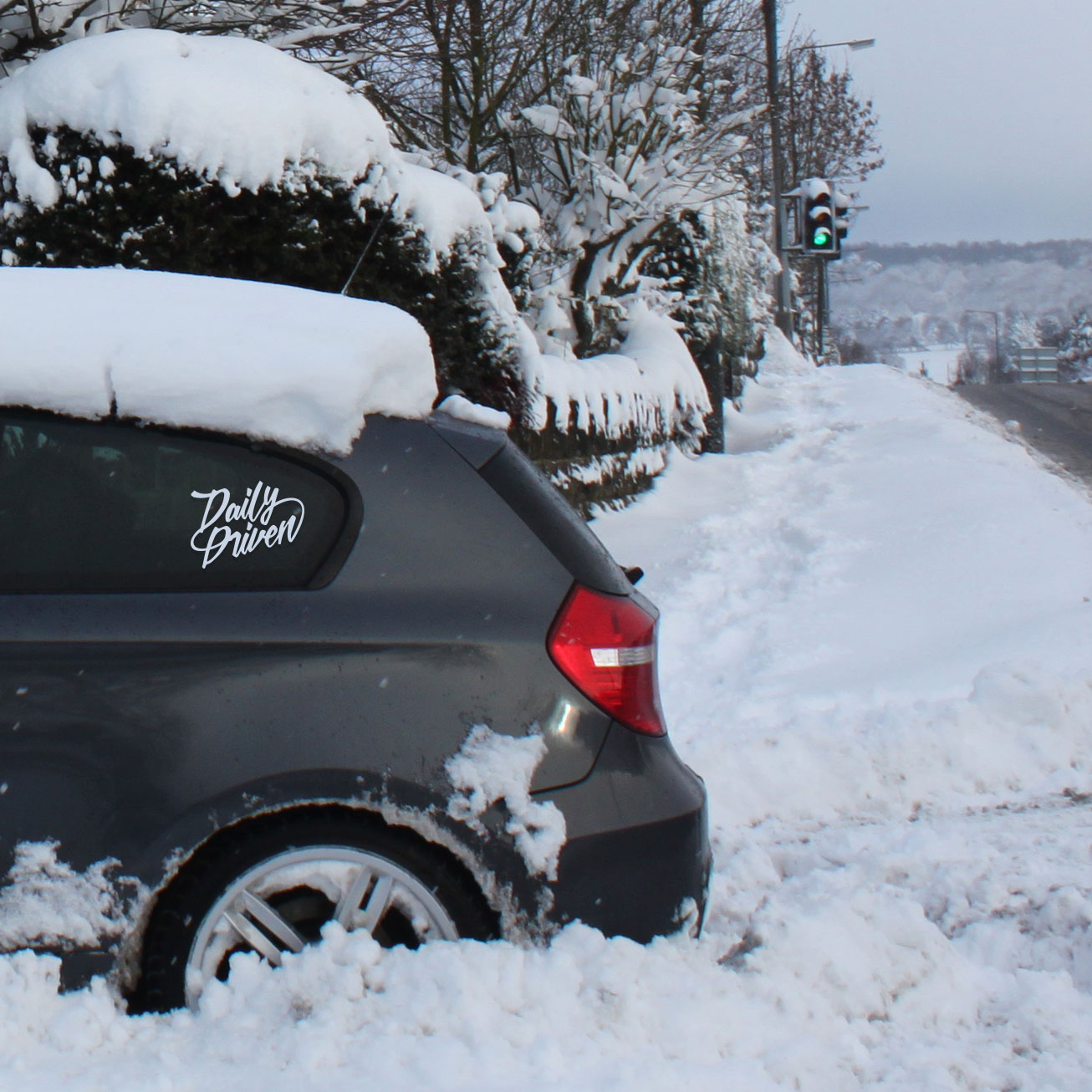 In order to support all the drivers who do the same thing we designed this daily driven sticker.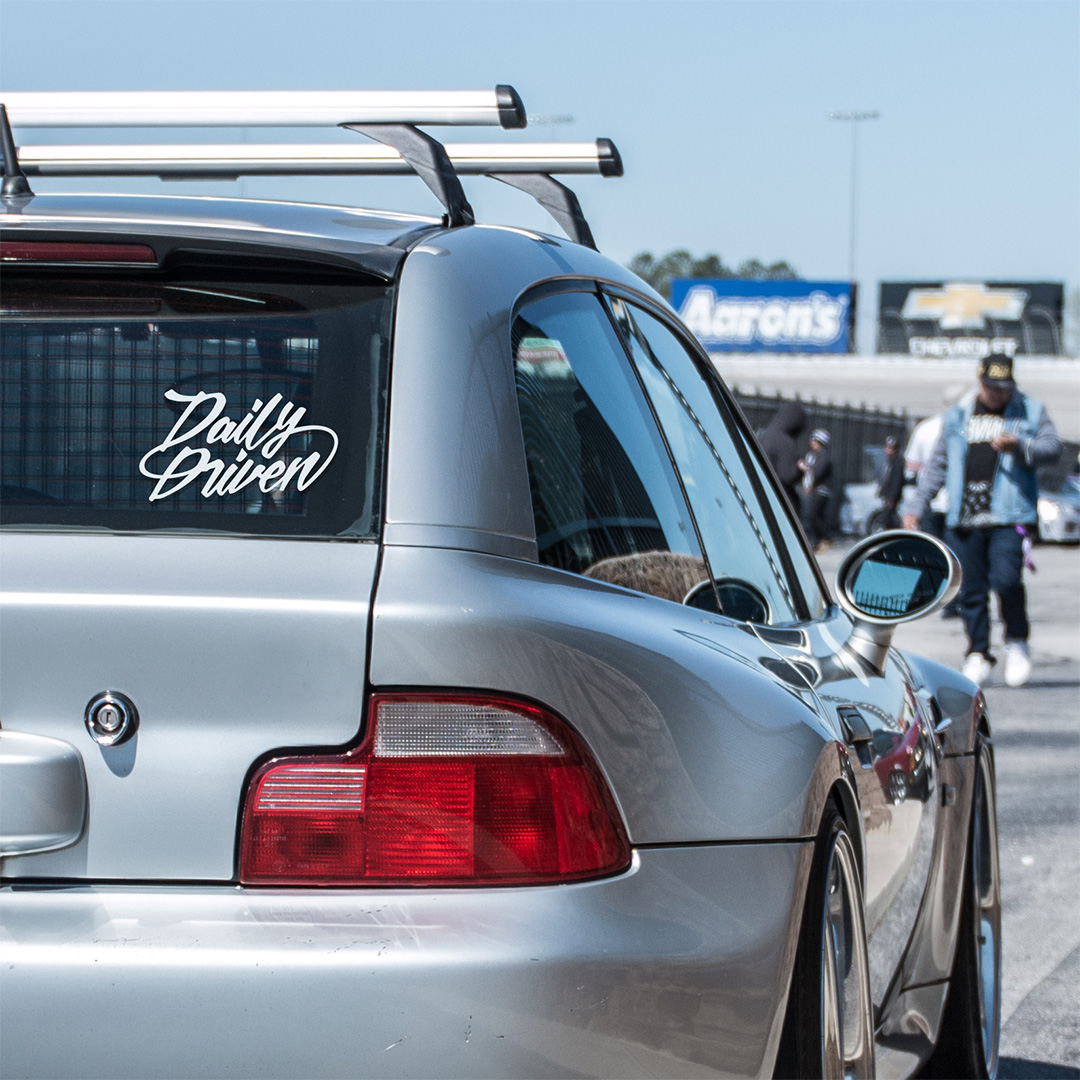 Sticker available in different colors and two various sizes. It's either you get one big sticker 8½ × 5½ in (21 × 14 cm) or for the same price you can take two smaller ones 5 × 3¼ in (12 × 8 cm).
Customize it!
Want custom stuff? Your car squad logo for friends or a window sticker for your significant other's car?
You might also like
Check out other stickers we offer. All stickers are authentically designed and hand-made.